Nanocomp personnel has a wide range of expertise in different fields, with a balanced combination from research to manufacturing industries. One of the company values is good working atmosphere, which stands for respect for each member and their strong contribution to the work community from factory floor to top management.
MEET SOME OF OUR PEOPLE
e-mail: firstname.lastname[at]nanocomp.fi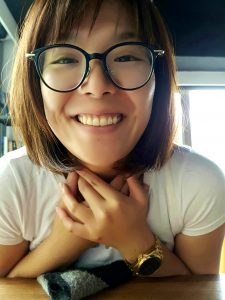 YALAN CHENG
Project

Engineer
Yalan Cheng has joined Nanocomp in the spring of 2021 and will be based in Finland at our headquarters. Yalan comes from the beautiful island of Taiwan, where she has received her university degree in Engineering and began her career. While working for several well-known Taiwanese corporations, Yalan has gained extensive experiences as a Reliability Engineer. She is familiar with PCB, product failure analysis, reliability test and so on, which will definitely benefit her current tasks at Nanocomp. Her knowledge and familiarity with automotive industry is also going to add value to our company. Yalan is very glad to resume her working life after relocated in Finland. As she told us, "I'm honored to join the leader in the industry and happy to learn all new stuff in optical world. Let's set about a new journey and create a wonderful future at Nanocomp!"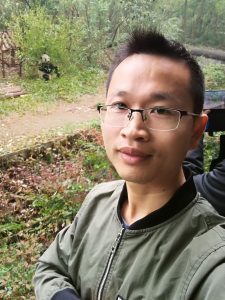 PETER FU
Sales & Customer Support Engineer
Peter Fu (Guangyao Fu) is located in China and has been with Nanocomp since 2013 as the Customer Support Engineer. He possesses excellent expertise in optical engineering and is very familiar with the industry. Peter plays a crucial role for the company working as an interface between the customers in Asia and our core team in Finland. His tasks range from front-end sales and marketing to after-sales on-site technical support. Having Peter thousands of kilometers closer to the clients, Nanocomp is able to respond to clients' demands promptly and offer the best customer services. "I aim to be proactive and try to eliminate the misunderstandings between our Chinese clients and our headquarters in Finland. Whenever I'm needed, I'll be right there to support. As a member in the sales team, I always strive to dig for more information about the market and do the precise matchmaking between potential needs and Nanocomp's know-how. It's my honor to work with Nanocomp. We have a decent team. Giving each other trust and respect, we all utilize our time with the best efficiency", Peter said cheerfully.
DMITRY LESKIN
Micro-optics designer
Dmitry Leskin joined Nanocomp at the beginning of year 2021. Dmitry holds a Master's Degree in Quantum and Optical Electronics. He has gained extensive knowledge of photonics and engaged in the lighting industry for over ten years as an optical engineer. After successfully managing tens of significant aircraft and lighting projects, Dmitry proceeded further to challenge himself by taking the current position of optical designer. This new opportunity offers him a different perspective in his profession as well as a fresh start in his personal life. As he expressed, "I'm very glad to get this great job at Nanocomp. Joensuu area is very comfortable for living. Here I feel a good combination of family, work and hobby time for myself."